What is Salesforce?
Salesforce is your customer success platform, designed to help you sell, service, analyze marketing and connect with your customers.
What is CRM?
CRM stands for Customer relationship management. It is a tool that helps you:
find new customers,
understand their needs,
better understand the demand for the goods you sell and services you provide,
sell more to your existing customers, 
see how work is organized within your sales team.
Statistics of team efficiency and productivity
What makes a CRM system special is that it allows you to consistently improve productivity and monitor your team's efficiency at different periods of time. As soon as you open the system, in the main window you will see:
efficiency chart for tracking daily goals,
the most important news of the day (with integrated Facebook, LinkedIn, and News),
a list of today's must-do tasks,
the top orders you want to prioritize.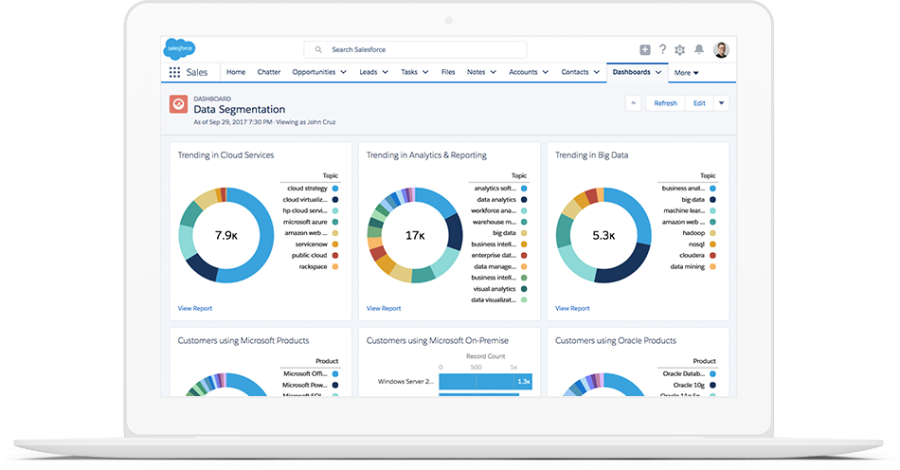 The CRM also helps you analyze the change in the number of sales, the reasons for it, and the result:
SEE  the results of the work done by each employee,
REWARD  sales staff who exceed expectations,
ADVISE  for those who sell less,
ANALYZE  your strengths,
NOTICE  sales stages in which you are weaker.
Extremely high level of visibility and transparency
In business, there can be many questions. The CRM system has all the answers! 
Which of your products are the best sellers?
Which marketing solution brings the most success?
How many customers are satisfied with your product?
When was the last time you worked with a customer, what did you talk about and what did you plan?
You can monitor interactions with your customers and use the data to create visual graphs or charts that will highlight the answers to concerning questions.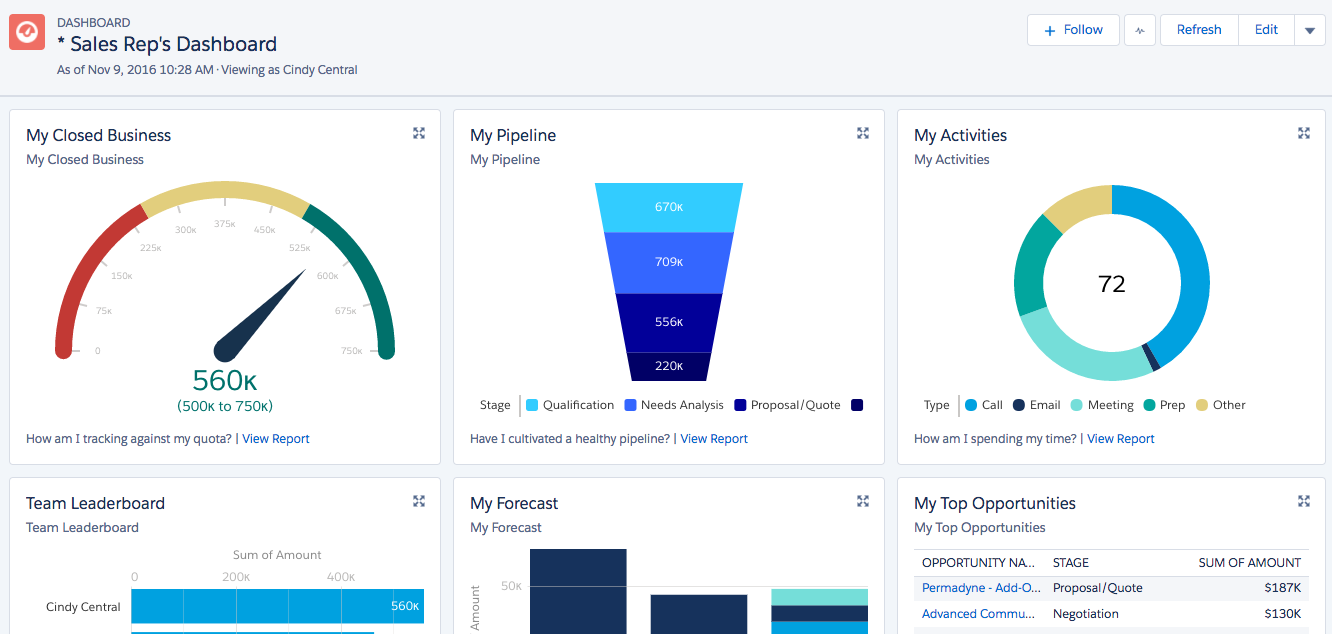 Sense of completion
The CRM system is designed to remind you of unfinished tasks and their deadlines, and the sense of completion will allow you to enjoy your leisure time without worrying about what needs to be done.
Notebooks or sticky notes are history! Reminders, chat and call information, scheduled tasks, files, sending an email to a client – all in ONE PLACE!
Advantages of the opportunity management feature:
Visualize your offers at every stage of the sales cycle,
Move deals between stages using the drag-and-drop function,
Quickly create filters to segment your data the way you want.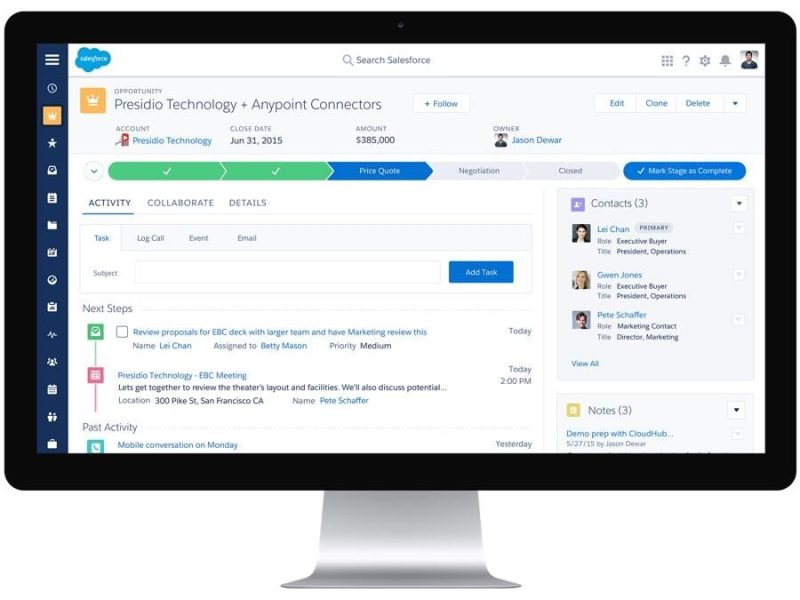 To put it simpler
For example, you can see your sales information instantly by amount when filtered: a significant amount for your business is "stuck" at one stage of the sales process, which is slowing down sales and you cannot receive money. If you notice this, you can focus your resources on a specific stage and accelerate the implementation of your sales.
New people training, adaptation
The exploitation of existing staff's time, the lack of training material for new staff, and the lack of communication are things of the past.
Using CRM will save your and your employees time – the system familiarizes you with the company's sales processes and helps new people to adapt to the team easier.
Automatization and mobility
The amount of time lost equals the amount of money lost. A correctly implemented CRM platform automates processes and allows you to manage information efficiently and use your time to prioritize work.
Working from anywhere: meeting a client in a minute? Are you traveling outside the office? You have only the phone? With one tool, you can make sales from anywhere.
The CRM system is built on cloud-based infrastructure and allows you to manage your information regardless of the device or location where you work. The mobile app lets you check and update your CRM data (e.g. customer's orders from the previous months) from anywhere you have internet access. Integration with Gmail/MS Outlook, all important emails are in the right place on the customer's card.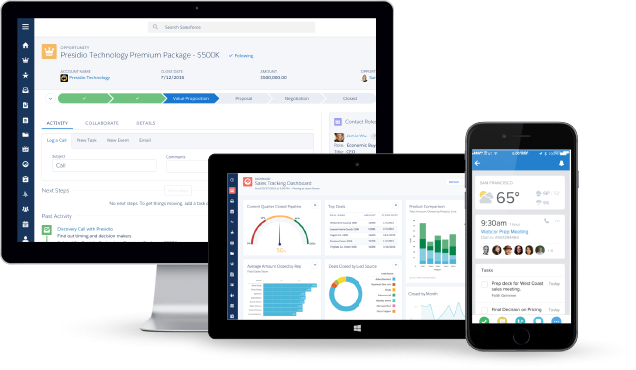 Check out the CRM demo video:
Check out other articles: