Delayed payments from customers are an area of great concern for every business, therefore, it is important to assess and calculate the potential risks. There are cases where a customer purchases a service but is unable to meet the obligations. This is usually due to an underestimation of the customer's risk level.
Now you think, how can I check my customers? Salesforce CRM with its new RiskPlanner tool will help you to do that.
RiskPlanner is designed to manage business risks and financing challenges. It is commercial risk management, evaluation, and auditing tool built on the #1 CRM platform – Salesforce.
Benefits of RiskPlanner solution for the company:
Access to additional capital
Higher self-insurance limits
New customers due to the simplified procedures of providing insurance
Debt portfolio management
Below are some real-life situations when RiskPlanner can help your business reduce risk, make better decisions and increase sales.
1. You will be able to easily assess a new customer
1) Your company's sales manager receives a new case from a customer via email. The customer is Company ABC.
2) The sales manager enters the new customer into the RiskPlanner system in email with a few clicks and immediately sees the customer's – Company's ABC – credit rating.
The company's ABC credit rating is C, which means that it is medium risk. Next to it, a table is displayed with the customer's recommended credit limit, which is EUR 30 000. This is the recommended amount for which a customer could order services from you.
3) Without leaving the email system, the manager creates a proposal in Salesforce CRM and sends it to the customer. The customer instantly receives the offer via email with all the necessary information.
Benefit: The sales manager can very quickly enter the customer's information into RiskPlanner and see the customer's risk score in real-time and to propose him the best offer. This is especially important for telephone sales – you will gather more information than your competitors and make more sales and make them more safely with RiskPlanner.
2. You will get real-time customer information
1) Your company's sales manager meets with a customer to talk about selling services.
2) While they are talking, the sales manager receives a notification on the mobile app that the customer's financial information has changed – it has improved due to a revaluation of the customer portfolio.
3) The sales manager happily informs the customer that his credit rating has just been upgraded and his credit limit is being increased.
Benefit: a sales manager can sell more to the customer. The result is controlled risk, more sales, and increased revenue.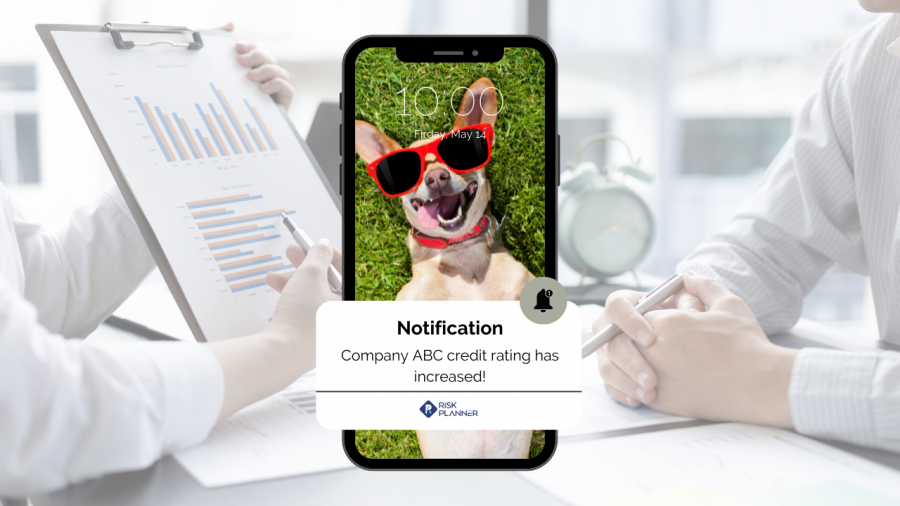 3. You will be able to increase sales to customers
1) Your sales manager wants to know to which of your existing customers he can sell even more.
2) In the RiskPlanner platform, the manager can see and segment existing customers. The example shows a desktop with existing customers in the textile industry. The sales manager can see how much each customer owes to your company.
3) The sales manager's job is made easier because he can see all the potential risks and can encourage customers to purchase more.
Benefit: You can monitor customers who have not yet used their credit limit and encourage them to purchase more. The result is increased sales and revenue.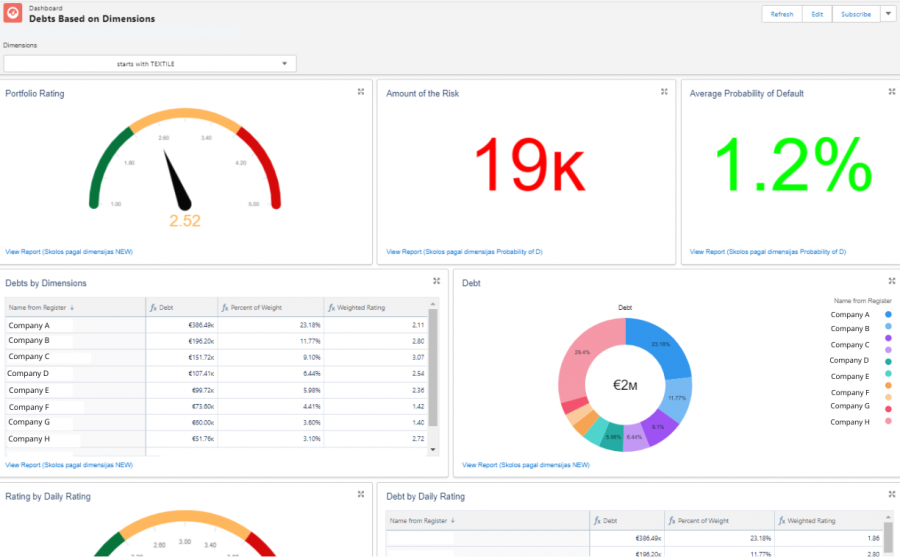 Learn more about the benefits of RiskPlanner:
Check out other articles: